Physical Education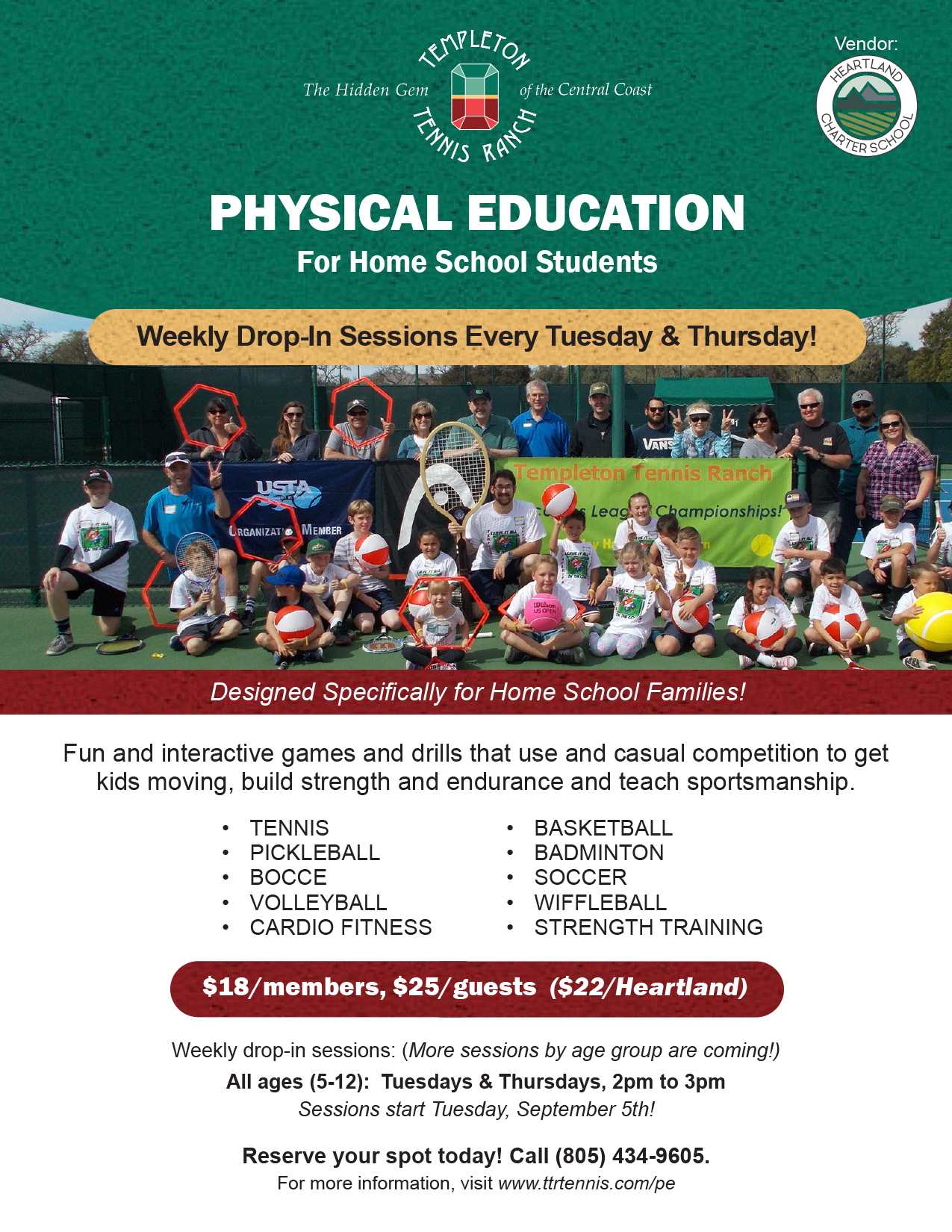 Fun and interactive games and drills that use and casual competition to get kids moving, build strength and endurance and teach sportsmanship.
TENNIS - PICKLEBALL - BOCCE - VOLLEYBALL - CARDIO FITNESS - BASKETBALL - BADMINTON - SOCCER - WIFFLEBALL - STRENGTH TRAINING
Two weekly drop-in sessions. (More sessions by age group are coming!)
All ages (5-12): Tuesdays & Thursdays, 2pm to 3pm
Sessions will start Tuesday, September 5th!
$18/members, $25/guests. ($22/Heartland)
Reserve your spot today! Call (805) 434-9605.
Designed specifically with home school families in mind!

We are a Heartland Vendor!