About the Templeton Tennis Ranch
TTR began as a vision to bring together family and friends through racquet sports. Tennis and pickleball, with their inclusive nature and diverse age range provided the best means to bring people together. We believe that community is crucial to the well-being of the human spirit, and we created TTR to be a safe place for children and families to gather, as well as adults of all ages. With our stunning facility and gorgeous location, we can provide numerous opportunities to bring people together for fun, sport, and supporting our community.
TTR opened in March 2015, and grows stronger by the day. We're becomming THE place to play tennis and pickleball on the Central Coast. It's an exciting time to be part of TTR, so make sure you don't miss out on the fun!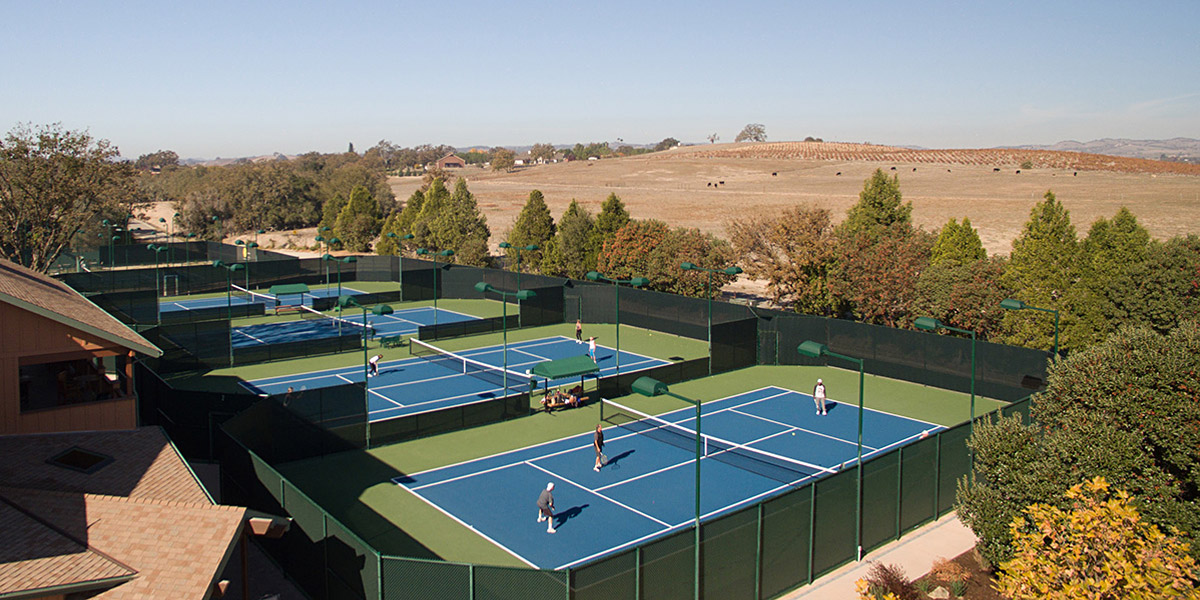 Our vision is to help people stay healthy and spend quality time together while having fun amid our world-class facilities. Our five-acre property is situated in a quiet corner of Templeton that is dotted with oaks, pines, madrone and manzanita trees. Our clubhouse's viewing deck overlooks distant vineyards and five tennis courts, one of which is stadium-sized and may accommodate as many as 800 spectators in the future.
Our facility also consists of eight pickleball courts with lights; a fitness center with more than 20 pieces of state-of-the-art equipment; two infrared saunas; spacious locker rooms; a lounge; a pro-shop corner; racquet stringing services; fitness studio; massage room; kitchen and cafe; and rentable event space. Additional attractions include a bocce ball court, ping pong and a walking trail that skirts the perimeter of the property. Plans for a 25 yd lap pool are in the works.
We invite locals and visitors of all ages to purchase a day or weekend pass to experience TTR. Various fitness, dance, yoga, pickleball and tennis classes and clinics are scheduled each week. Memberships in a range of levels are available for individuals and families, and most activities are open to non-members. We are family owned and operated. Since our doors opened in March of 2015, we have enjoyed being intimately involved with TTR's progression, overseeing day-to-day operations, and, most of all, meeting new friends.
Believing that community is crucial to the human spirit, we want a variety of groups from throughout our area and beyond to utilize this facility and to think of TTR as a second home. We look forward to seeing you soon!
Ralph Goehring & Family