Bocce at TTR
The Templeton Tennis Ranch is excited to announce the expansion of our bocce facilities, with the completion of three new bocce courts. Our new, lighted, four-court bocce complex is now open to host nightly league play, tournaments, fund raisers, birthday parties, and more!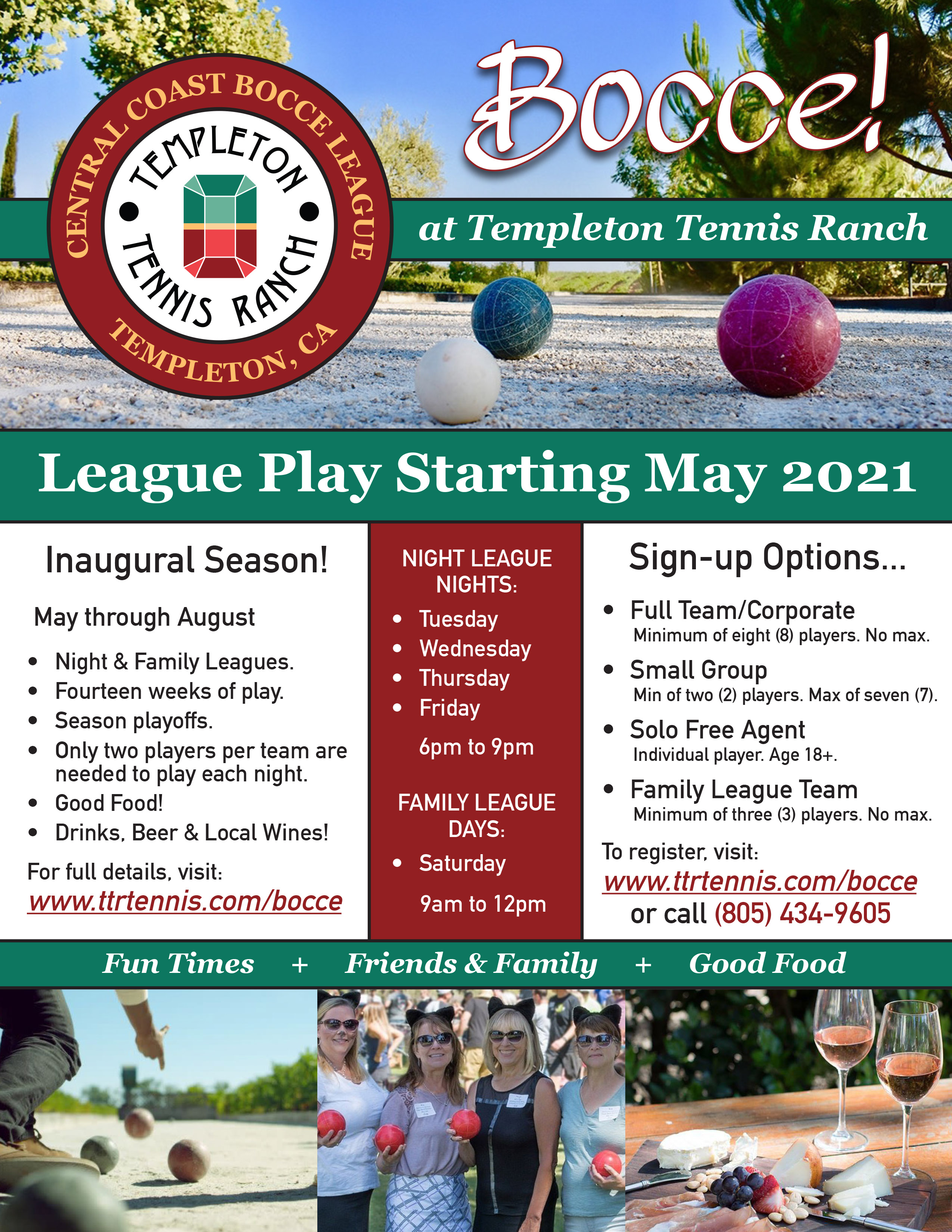 The inaugural season of the Central Coast Bocce League began in June and will run through early September.
Register as a complete team of eight (8) or more with your friends or co-workers. Local businesses can sponsor their own team too!
Don't have a big group to play with? No worries... you can sign-up as a Small Group with just two (2) to seven (7) players, or as an individual Solo Free Agent, and we will build a team for you!
Registration for this Summer season will remain open all season! See the CCBL Registration page for more information or to sign-up today!