Bocce at TTR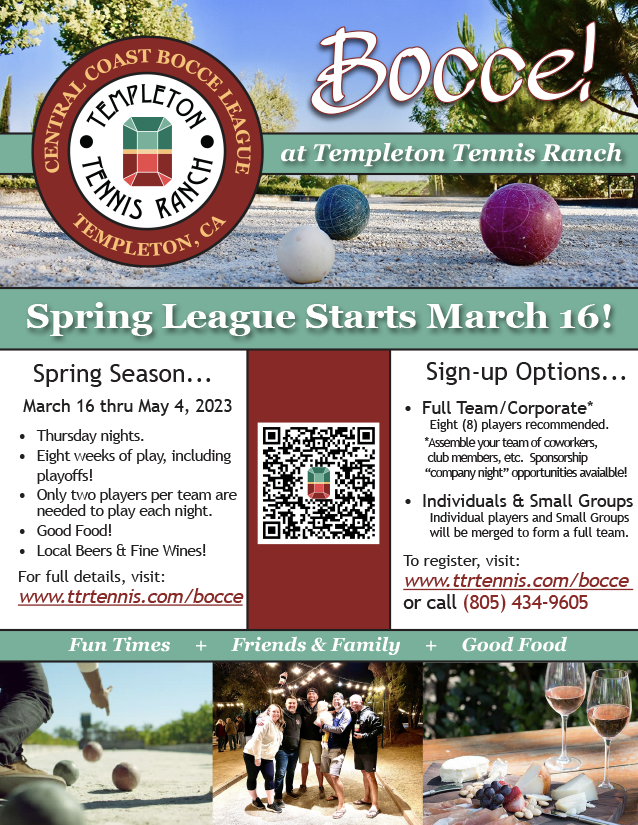 Templeton Tennis Ranch boasts the only four-court bocce complex on the Central Coast! Each court measures 10' x 60', with decomposed granite fines playing surface, and lights for night play!
Come join us for weakly league and drop-in play, tournaments, fund raisers, birthday parties, and more!
The Spring Season of the Central Coast Bocce League starts in March! Registration is open now!