Central Coast Bocce League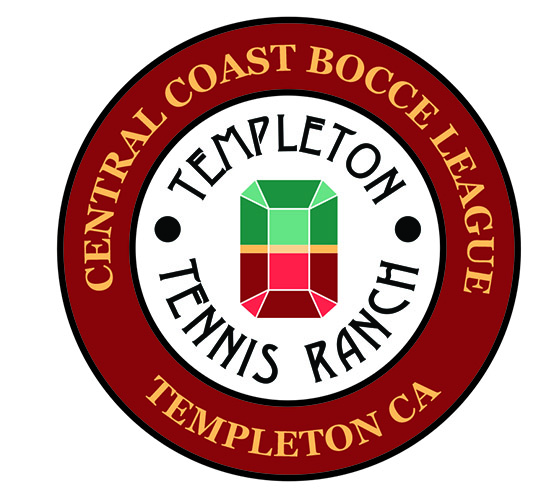 Come join the fun of organized weekly bocce league play in Templeton!
Fall 2023 Schedule and Standings
About THE CCBL


Each CCBL league season is about eight weeks, including playoffs:
Spring 2023 - March 16 through May 4
Summer 2023 - June 1 through July 20
Fall 2023 - August 17 through October 12 - Register now!
League Format :
The Central Coast Bocce League will play up to eight teams per night on up to four courts. Teams will play a best-of-three series to determine a nightly winner.
Fees: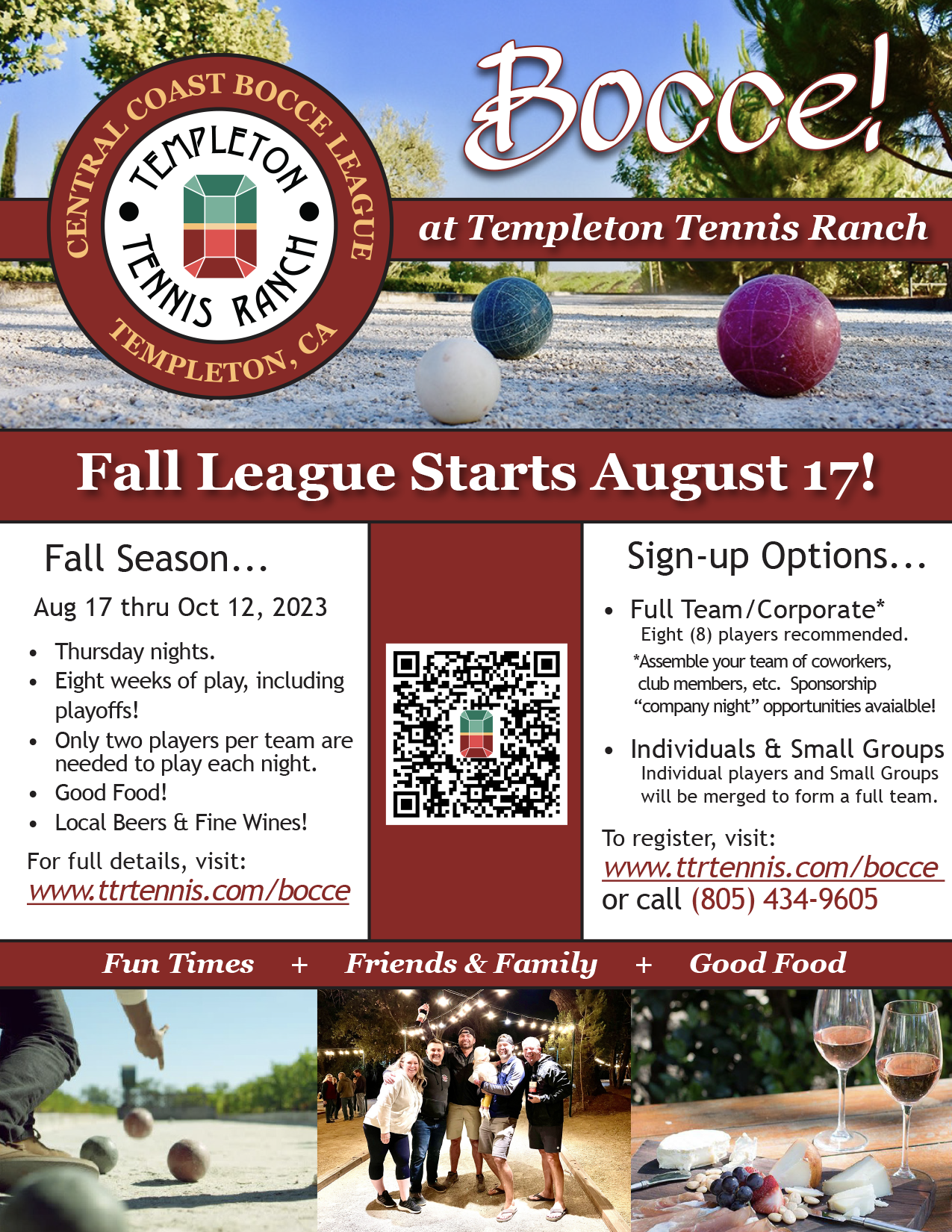 Full Team/Corporate Team: $300/team (8+ players).
Individuals and Small Groups (2-7 players): $45/player.
Age Restrictions:
Age 14+ (under18 with registered parent playing on same team). See FAQ.
Food and Drinks:
The Wine Bar is open on league nights with fresh pub food; flat-bread pizzas, local draught beers and a selection of fine local wines!
State law prohibits outside alcohol being consumed on-site, unless specific prior approval*
*Bottled wine with approval for each occasion. A $10/bottle corkage fee will be charged.
Questions: Call 805-434-9605, or email: frontdesk@ttrtennis.com